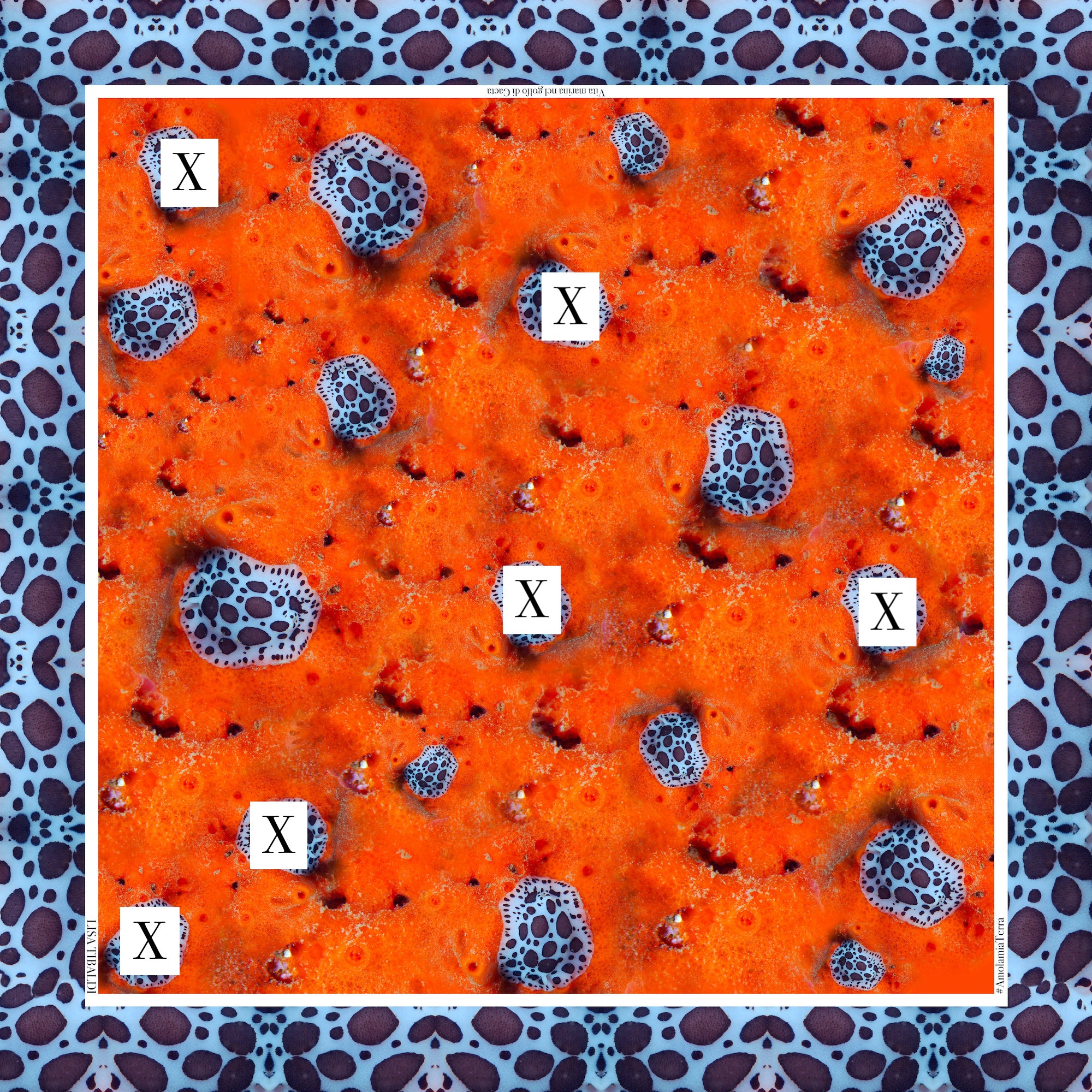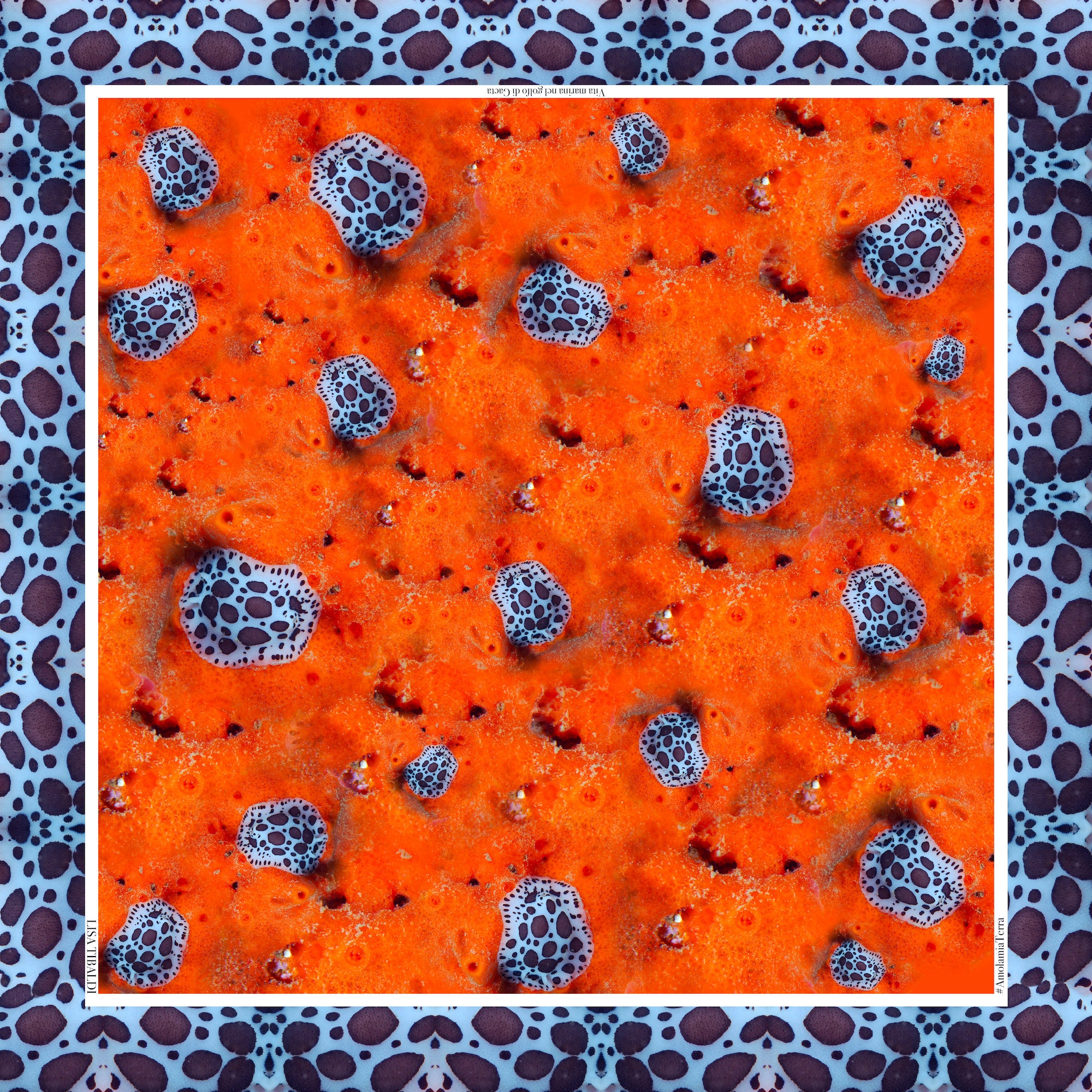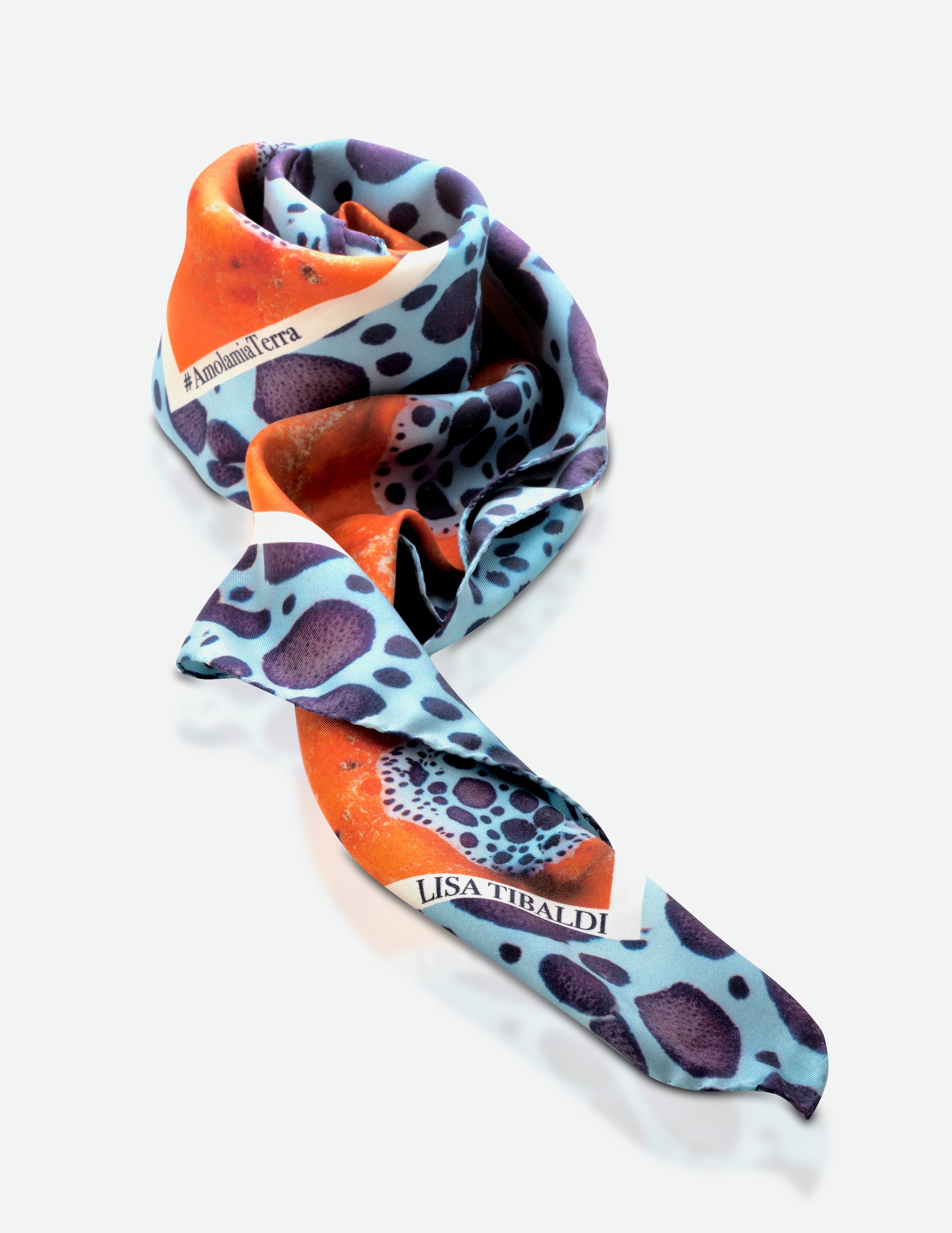 Scarf 100%Silk Dis05 Shine Swarovski
A great gift idea to give or to give ourself is the square Scarf in Twill's Pure Silk with finished edge fake hand of the eco sustainable brand Lisa Tibaldi Terra Mia.
The Sea05 exclusive design of the Sealife series in the Gulf of Gaeta is inspired by the

Peltodoris atromaculata, better known as sea cow, in the photo lying on a red sponge, a suggestive marine creature present in the sea that bathes our Terra Aurunca (in the lower Lazio).
The inspiration for this series

Sealife in the Gulf of Gaeta was born from the meeting with the marine biologist and journalist from Gaeta, Adriano Madonna, who provided us photos and knowledge to better understand and share in our fashion style, the richness and beauty of our marine heritage, all to be safeguarded!

Available in a unique variant it represents with its colors a sea of energy illuminated in a SHINE effect with Swarovski thermal Crystals applied by hand on 6 of the pretty little animals as shown in the photo. An original handwork made to guarantee an unusual 3D effect.
Curiosity:
Peltodoris atromaculata is a sea snail without shell, as it does not need it since its "spots" color is aposematic: it warns any predators of its being inedible, as it is poisonous
Maintenance
Lay the Scarf on an undated floor
Avoid contact with chemicals, spray perfumes directly on the garment
For washing, consult a professional
Size: cm 90 x 90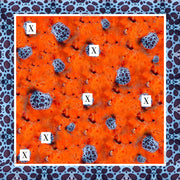 Scarf 100%Silk Dis05 Shine Swarovski