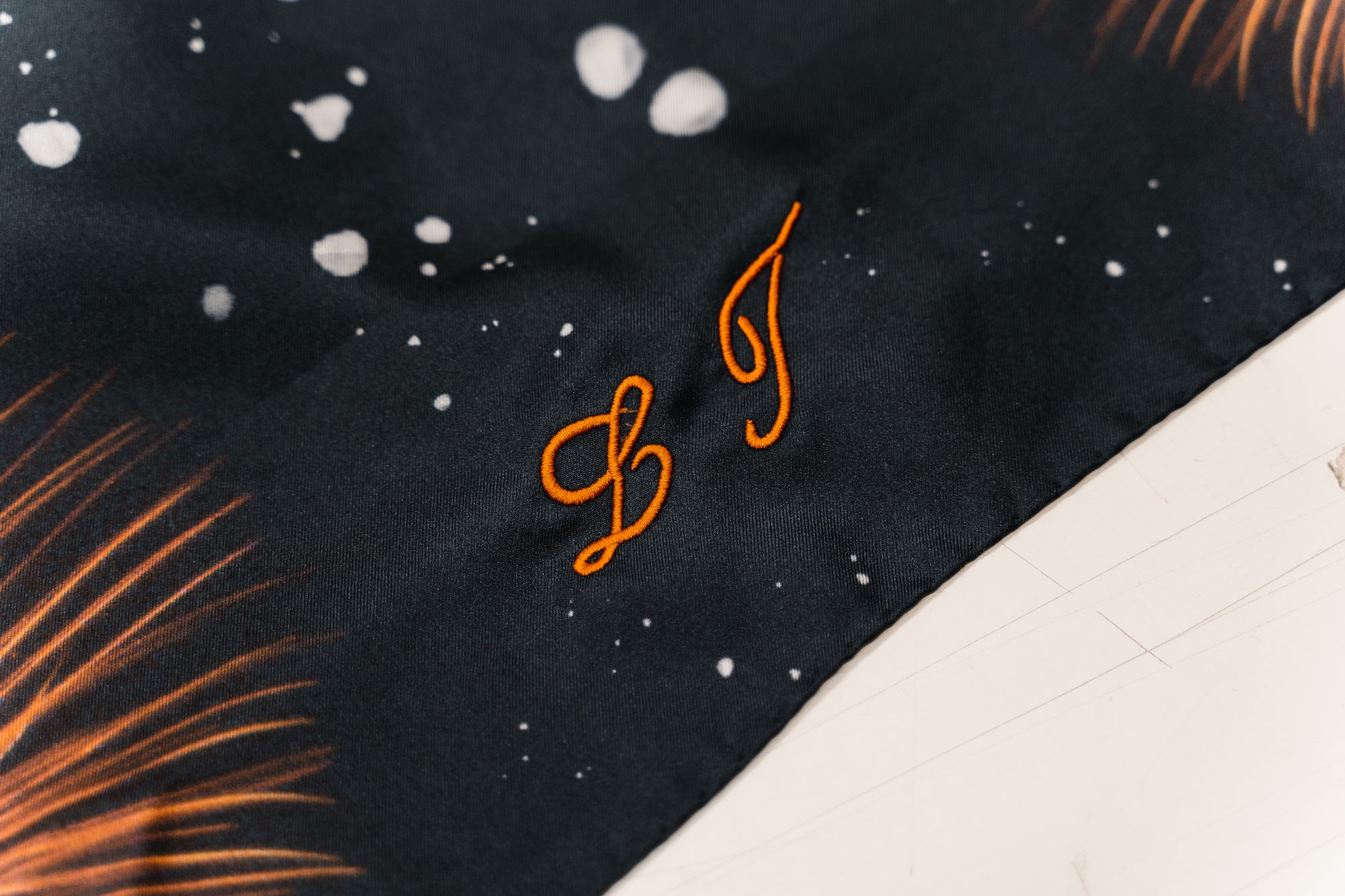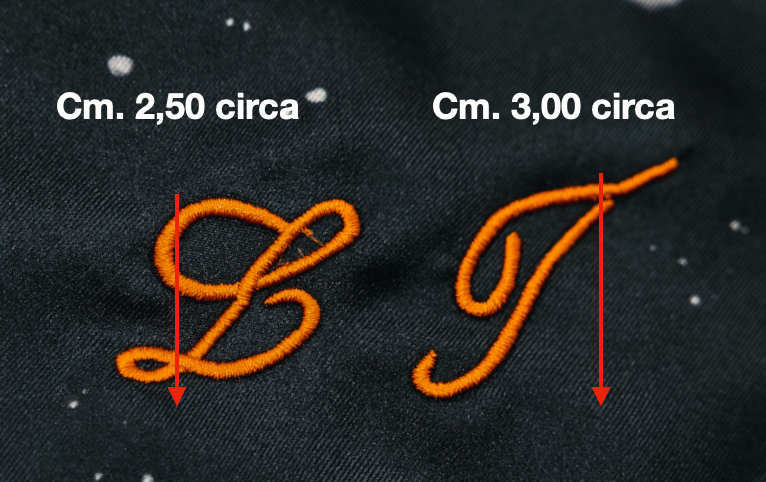 Do you want to make your Lisa Tibaldi Terra Mia scarf even more exclusive?

You can customize all the models of the Scarf Collection with your embroidered initials, or with those of your loved one, up to a maximum of 3 characters.

Each letter has a height ranging from 2.5 to 3.00 cm and is embroidered in a color that matches the chosen variant.
Choose the item you want to customize, add it to the shopping cart and then add the customization.

In the check out notes, enter the initials you want to have embroidered (max 3 letters)
Attention: Delivery times for personalized items are guaranteed within 30 working days.
Scarf Customization